Energy performance standards in 2014 will be lower than previously recommended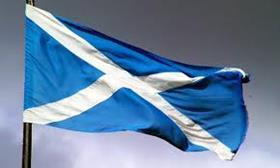 The Scottish Government is drawing up plans to hike energy standards and force builders to increase the energy efficiency of new buildings by up to 40%.
The government will unveil changes to the building regulations in January 2013, which will set out plans to introduce cuts in carbon emissions from buildings in 2014.
Planning minister Derek Mackay said he wanted to see non-domestic buildings reduce their carbon emissions by 40% over current standards and domestic buildings to reduce it by 20% over current standards.
The standards will see a 75% reduction in carbon emissions from the benchmark housing standards set in 1990.
However, they fall short of the emissions reductions proposed by a panel of experts in 2007, chaired by architect Lynne Sullivan.
Mackay said the plans would limit the impact on the industry and avoid hiking the cost of new homes. He said: "The Scottish Government is committed to reducing Scotland's greenhouse gas emissions and building standards have a vital role to play in this.
"But in these challenging economic times, it is important to strike a balance between making our buildings greener and increasing the burden on the construction industry."
He added that he intended to reconvene the panel of experts under Sullivan to devise other alternative methods of reducing the carbon emissions from new buildings.
Sullivan said the minister had shown "strong leadership" which balanced climate change with targets industry could realistically achieve.