Industry leaders say jobs an investment at risk due to continued regulatory uncertainty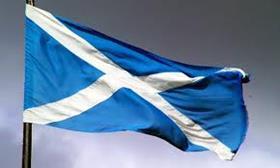 The Scottish government has been told to stick to its course of tightening energy regulations or risk damaging investor confidence.
The government is currently reconvening the expert panel, chaired by sustainability expert Lynne Sullivan, which put together an influential report into building energy regulations in 2007.
That report recommended that section six of the regulations, which governs energy efficiency, be tightened in 2013. But in January the government unveiled plans which,while tightening energy standards, did not go as far as Sullivan's original report had recommended.
At the time planning minister Derek Mackay said: "In these challenging economic times, it is important to strike a balance between making our buildings greener and increasing the burden on the construction industry."
Now the government has also reconvened Sullivan's expert panel to advise it on the way forward.
This has prompted Andrew Warren, director of the Association for the Conservation of Energy, to write to Mackay demanding that the regulations stick to Sullivan's original plan warning that failure to do so would have a "severe and damaging" effect on the construction industry.
Warren's letter was backed by an array of leading industry figures.
Robert Barclay, managing director of insulation manufacturer SIG, said: "If the section six 2013 amendment is postponed/withdrawn this is not only disappointing for those who endeavour to differentiate through innovation but it will further knock confidence in our business and the wider sector which will inevitably result in less investment and fewer jobs."
David Robson, managing director of Green Deal provider Instagroup said any delay would "damage a fragile industry"
Peter Wilson, managing director at Kingspan Insulation, said he was "greatly concerned" about the lack of clarity in the future of Scottish building regulations.
He added: "If the Regulations do not meet the standards required by the roadmap for carbon reduction commitment, then investment and growth in the construction sector is likely to be inhibited. This will impact negatively on the ability of manufacturers to invest in developing competitive products for export markets."