Firm says closure follows strategic review of business
Scottish housing and construction group Robertson has closed one of its two timber frame housing factories as part of a strategic review of the business.
The firm said it was "deeply disappointed" to decide to close the 40,000ft2 factory in Seaham, near Sunderland, putting 62 jobs at risk. The factory produced both open- and closed-panel timber system for homes, alongside timber floor and roof cassettes.
A spokesperson said the business had decided to focus production instead on its other factory, north of the border at Elgin.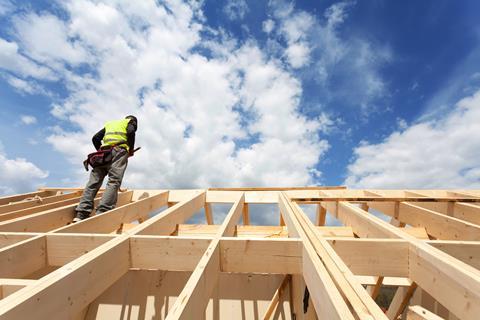 The strategic review found that instead of trying to sell homes to other developers and house builders, the timber frames should solely be used to supply its own housebuilding business, Robertson Homes, which mainly works in Scotland.
The news is likely to be seen as a blow to housing minister Esther McVey's initiative to create a £40bn 'construction corridor'of off-site housing factories across the north of England.
The factory was opened in 2003 following a £5m investment, with reports at the time predicting a turnover of £40m from the facility. It was subsequently closed and then re-opened in 2016 with specialist facilities.
But a spokesperson for Robertson Group said: "We are currently reviewing the overall strategy for our Timber Engineering business. Recent demand from our internal businesses, in particular Robertson Residential Group, has led to a review of our timber engineering capabilities and how to best service our internal market to ensure that our own priorities are met in line with predicted significant growth and forecasts.
"Due to the geographic nature of our Residential businesses at this time, our Elgin facility is best placed to meet these demands.
"We are deeply disappointed to confirm that for the time being we will cease timber frame manufacture from our Seaham facility."
When asked if the closure was permanent, the spokesperson said "we are ceasing manufacturing from Seaham, whilst we undertake the strategic review" and that staff were seeking alternative employment.