National Museums Liverpool posts contract notice for £1.1m job to lead project following sexual assault allegations against David Adjaye
National Museums Liverpool (NML) has started the search for a lead architect to replace Adjaye Associates on the £58m project to transform the city's International Slavery Museum.
The group has invited tenders for a £1.1m job to lead the design of the museum and the neighbouring Maritime Museum until the end of December next year, with the potential of an extension to winter 2028.
It comes a month after NML took the decision to remove Adjaye Associates from the project following a series of sexual misconduct allegations against practice founder David Adjaye.
NML said at the time it was starting an accelerated procurement process to replace the firm, which beat a host of star names including Haworth Tompkins and Feilden Clegg Bradley Studios to win the job in June last year.
Adjaye Associates' team member Ralph Appelbaum Associates, which was leading on exhibition design, is still working on the project.
In a contract notice posted yesterday, NML said the selected team would work with the body, its community partners and other consultants on the riverside transformation project up to RIBA stage three and to guide it through stages four to seven.
However, the notice added that the scheme has already progressed "satisfactorily" to RIBA stage three and remains live but that NML's legal advisors had informed the body that "the risks to the project continuing [under] the current contract were too high".
The job entails the refurbishment of the Hartley Pavilion and the Martin Luther King Jr Building, both grade I-listed warehouses on Liverpool's Albert Dock which were built in the 1840s.
It will also include the construction of two new entrance structures and a link bridge between the buildings at first floor level.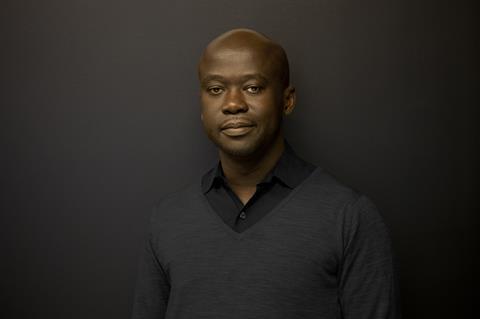 The scheme is being funded by the National Lottery Heritage fund, and NML has made applications for further funding to the Department for Culture, Media and Sport, Liverpool City Region and other trusts, foundations and philanthropic sources.
Bidders have until 10am on 6 October to send in requests to participate.
David Adjaye has strongly denied the allegations of sexual assault made against him by three women who worked for him in an investigation published by the Financial Times in July.
The 2021 RIBA Gold Medal-winning architect said he was "deeply sorry" to have entered the relationships with the women, which he insisted were consensual but "blurred the boundaries" between his professional and personal lives.
He has since been removed from a string of major projects including the UK National Holocaust Memorial, the Multnomah County Library in Oregon and a major new campus for the Africa Institute in Sharjah, United Arab Emirates.
He has also stepped down from a number of ceremonial roles including as a design advocate for Sadiq Khan.