Stocks of listed firms fell by an average of 41% as pandemic ravaged sector
Housebuilder share prices have soared by an average of 36% since the lows experienced at the start of the coronavirus lockdown, according to new data.
An analysis of 11 listed housebuilders by stockbroker Cenkos has revealed both the extent of the damage to share prices inflicted across the housebuilding sector during lockdown, as well as the extent of the subsequent recovery as housebuidlers started returning to sites.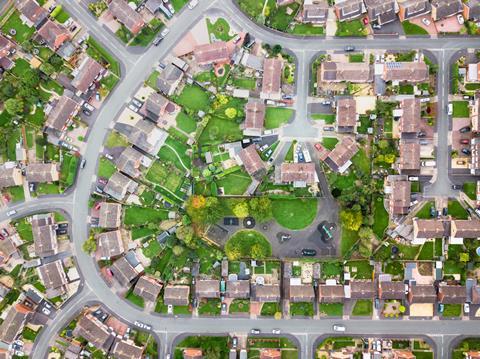 According to last Friday's closing prices, housebuilders' share prices have fallen by an unweighted average of exactly 30% in the year to date.
But the same builders are now on average worth 36% more than at their lowest point, which for most was experienced at the end of March.
Scottish housebuilder Springfield has seen the biggest recovery, registering a rise of 53%, followed by Crest Nicholson, with 47%, and the merged Bovis and Galliford Try housing business, Vistry, with 45%.
Nine out of the 11 housebuilders have seen a recovery of more than 30% in their share price, with the exceptions being Countryside, whose share price fell last week on covid-hit interim results, and Berkeley Group, who saw the smallest hit to share value from covid in the first place.
Despite the recovery, all housebuilders remain significantly below the value at which they started the year.
Berkeley's shares have been the best performing shares, falling by 17.5%, while Crest's were the worst performing with a drop of 46%.
Vistry's was the second greatest faller with prices dropping by 45%.
The average decline from the 2020 highs recorded by the firms was 41.5%, a fall described by Cenkos as "staggering".
The rollercoaster change in valuations reflect the March imposition of the lockdown, in which all listed builders bar Berkeley Group suspended production and the subsequent return to sites and reopening of the housing market which was announced by government last week.