Restructuring prompts job losses in underperfoming divisions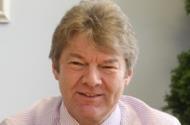 Shepherd chairman David Williams has launched a review of the privately owned company after restructuring its underperforming construction and engineering businesses.
The York-based group's accounts, published last week, said the reorganisation was designed to address issues that "cause severe and reoccurring adverse impacts on group performance".
This showed the company's overall turnover fell to £686m in the year to 30 June 2014 from £748.3m the previous year.
Pre-tax profit also slid to £11.4m from £13m over the same timeframe.
Shepherd Construction experienced the biggest fall in turnover across the wider group, which is one of the UK's biggest privately owned building companies.
He described the performance of both Shepherd's construction and engineering businesses as "very disappointing".
He added that the performance of Shepherd's construction business had been hit by a number of "challenging contracts", which had now reached practical completion, thus stemming the issues that had affected performance
The board has made management changes at the Shepherd Construction business in a bid to turn it around, he said, adding that "every effort" was being made to address issues which caused "severe and reoccurring adverse impacts on the group's performance".
A number of redundancies have been made in the engineering division, the chief executive of which, Todd Altman, left in July to take the top job at Reading-based building materials company SAS International.
The report said the engineering division had found winning contracts challenging in the current market.
Williams said: "We are currently reviewing our businesses, assessing their strengths and weaknesses in relation to their markets, sector norms and peer performances to ensure that we continue to bring a sharper focus to those areas of the Group where the most significant future investment will be made."
Shepherd's overall performance was though buoyed by the performance of its Portakabin and housing development businesses.
Portakabin's profit before income taxes and interest charges was up by almost a third, boosted by Oecon, the German business that Shepherd acquired in August 2013.