Stephen Wicks to retire as developer heads for £37m loss caused by problem jobs and planning delays
The chief executive of listed housebuilder and land trader Inland Homes has retired after the firm today delivered a huge profit warning to the City.
The business said it now expected to sink to a £37m pre-tax loss for the year after having been hit by contract and planning delays along with cost inflation, adding it had appointed advisors Lazard & Co. to conduct a "strategic review" of the business.
The value of shares in the £181m-turnover developer collapsed 35% in early trading as the Beaconsfield-based business said it had suspended a previously announced share buy-back programme.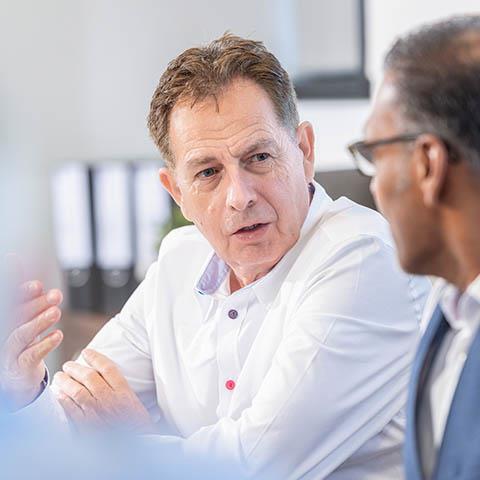 Inland said chief executive Stephen Wicks, who co-founded the business in 2005, had decided to retire and will step down from the firm at the end of the month, to be replace on an interim basis by chief finance officer Nish Malde, while a new CEO is recruited.
The business, known for last year winning a lengthy planning battle over the "Master Brewer" site in west London, admitted that there was a possibility that two significant land sales set to contribute £75m of turnover to the group, will not now complete in the current year to September, due to "previously unforeseen planning delays".
In addition, it said that, following a review of contracts, it was making further provisions of £15.4m from its construction division, beyond the £4m identified at its half year accounts, because of "build cost inflation which is persisting at levels beyond that previously forecast in our cost estimates and design changes".
It said it had also reviewed "various receivables" and provided for another £4.7m "for expected future credit losses based on current economic circumstances".
The profit warning and departure of the chief executive follow the surprise departure of Inland's long-time MD Gary Skinner in April, "with immediate effect", which was not explained at the time.
In an update to the City, the firm said: "The project margins in our contract income division which delivers partnership housing and our housebuilding division which focuses on self-delivery of land with planning consent have not been satisfactory for some time.
"Senior management changes to the construction division have been made."
The business said that the land sale delays, plus the construction provisions, meant it was on course to deliver a £29.3m operating loss and £37.1m pre-tax loss for the year to 30 September.
These losses would be reduced by £25m, it said, if one of the land sales, which has reached agreement in principle, is completed in time for the September year-end.
Inland said the demand for its land-holdings remained very strong, despite inflationary pressures, but that: "The significant and continual deterioration of the planning system has presented Inland Homes with challenges in predicting the timing of planning permissions and thus the realisation of asset values."
Inland says its 3,325-home land bank is valued at £2.7bn, and it has managed to reduce net debt to under £100m.