Architect ceases trading after 40 years following delays to projects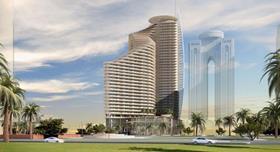 Architect Sidell Gibson Partnership is to enter administration in the next few weeks following postponement of two major jobs.
In a statement the architect said it had now ceased trading ahead of the liquidation.
The practice, which has been in business more than 40 years, has appointed Baker Tilly Restructuring and Recovery to handle the liquidation.
Ron Sidell, founder of the firm, said the decision was prompted by "declining revenues" and the "postponement of two major pipeline projects".
He added: "It is with huge sadness that, after some 40 years, we have had to take this decision. I personally, together with Cate Thomas and Geoffrey Barrett, have committed significant funds to try and carry Sidell Gibson through the downturn in project income but we cannot hold on any longer. "
He said that the liquidation was in the best interest of creditors and staff.
"All staff have been fully paid to date and will receive redundancy and holiday pay entitlements," he said.