HLM finalises deal to revive bust architect Sidell Gibson as part of the HLM Group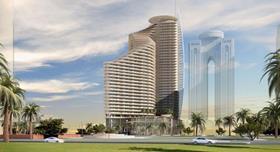 In a statement, HLM said the new practice would trade as Sidell Gibson and be run independently of HLM, operating from new offices in central London.
HLM said the practice would continue to build on its expertise in high-quality commercial buildings, housing and restoration projects.
Sidell Gibson fell into liquidation last month after experiencing a fall in revenue and the postponement of two major projects in its pipeline.
The firm owed trade creditors £1.4m when it collapsed, with liquidators Baker Tilly Restructuring and Recovery estimating that just £30,000 would be recovered.
An HLM spokesperson said it was too early to say how many staff from the former Sidell Gibson team would be part of the new practice.
She said: "The practice is hoping to build up a team of 8-10 in the short term, based on projects and fulfilling client's needs. It is expected some will be from the former Sidell Gibson team."
Chris Liddle, chairman of HLM, said: "We are excited about the opportunity of supporting the work and heritage of Sidell Gibson into the future.
"Having worked closely with Ron throughout the process, this deal allows Sidell Gibson to retain its strong identity and position in the industry, and we are now in discussion with a number of clients about taking projects forward."
Ron Sidell said: "We are delighted that HLM has assisted us in our financial restructuring, securing the Sidell Gibson brand.
"I have been touched by the support of our clients and the industry. HLM has the resources and financial strength that will enable us to carry on our work serving existing and new clients, while also affording us wider opportunities for design collaboration."