Architect's assets not large enough to pay off £2.5m of debt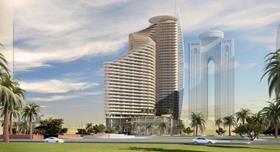 The creditors of bust architect Sidell Gibson are unlikely to receive much of the £2.5m they are owed after it emerged that the firm's assets are only expected to raise £30,000.
The news comes as architect HLM was revealed as being in talks with Sidell Gibson to revive the brand.
Sidell Gibson went into liquidation last month after experiencing a fall in revenue and the postponement of two major projects in its pipeline.
The statement of affairs filed at Companies House showed that trade creditors were owed £1.4m when it went into liquidation.
It also owed Lloyds bank £600,000, HM Revenue and Customs £52,490 and its employees £248,391.
The firm's ongoing contracts were valued at £490,694 but none of this is expected to be realised.
However, the liquidators, Baker Tilly Restructuring and Recovery, estimated that £30,000 would be recovered from the £188,367 of completed contracts.
This money will be used to pay off some of the £49,523 of debt to secured creditors for wages and holiday pay leaving them £19,523 out of pocket.
Founder of the practice Ron Sidell is expected to lose £186,103 that he was owed from the firm.
Meanwhile, architect HLM has said it is finalising a deal to resurrect the Sidell Gibson brand.
Chris Liddle, chair of HLM, said the move was "in line with our strategy to grow the HLM Group by safeguarding well-respected brands with a strong design and architectural heritage".
"In close collaboration with Ron Sidell, we hope to be in a position to assist Sidell Gibson to continue its great work with its talented team and client base, just as we did with Llewelyn Davies earlier this year."
"The economic circumstances surrounding our profession have never been more challenging. We owe it to our staff, clients and fellow professionals to bring the right balance of design and business skills to everything we do."
Ron Sidell, founder of Sidell Gibson, said: "It's great news for the team and for our clients, who have been hugely supportive and for whom I hope we will be able to continue our work going forward.
"HLM has a track record of using its resources and financial strength to allow great practices to carry on their work, while offering opportunities for design collaboration. That is a very attractive prospect."