Delayed central section due to open by middle of this year
The final stage of testing on the £18.6bn Crossrail project has been disrupted by a series of technical glitches, the scheme's boss has revealed.
In his December update, made before the Christmas break, to London Assembly transport committee chair Caroline Pidgeon, chief executive Mark Wild said the trial running had been up and down.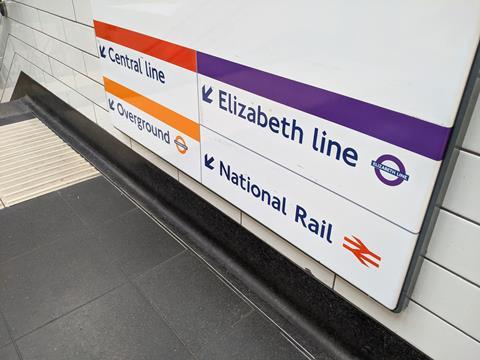 He added: "The first week saw some days of high reliability and successful exercises but also some disruption caused by technical failures, notably in parts of the signalling system, which caused some exercises to be curtailed."
He said much hinged on work due to have been carried out over the holiday period, adding: "We remain committed to following our process for the start of the second phase of trial operations, which is planned to commence in the early part of [this year].
"Critical to this is the successful completion of the planned activities during the festive period."
The outcome of this work has not yet been made public, with the central section of Crossrail, which was originally due to be finished in December 2018, now expected to open by the end of June.
Meanwhile, problems have emerged on one of the overground stations being upgraded on the route's eastern branch out to Shenfield in Essex.
In the update, Wild said "a structural issue" had emerged at Ilford station, which is being upgraded by VolkerFitzpatrick.
He did not spell out the problem but admitted it had the potential to delay the station coming into service which is due by spring this year.
The full line, from Shenfield in the east and Heathrow and Reading in the west, is expected to be in operation by May 2023 at the latest.