Up to 60 UK staff to go as covid-19 hits turnover
John Sisk & Son has said up to 60 of its UK staff face the axe due to the impact of covid-19.
The Irish contractor has confirmed that between 50 and 60 of the its UK staff are at risk, with consultations beginning in the next few days.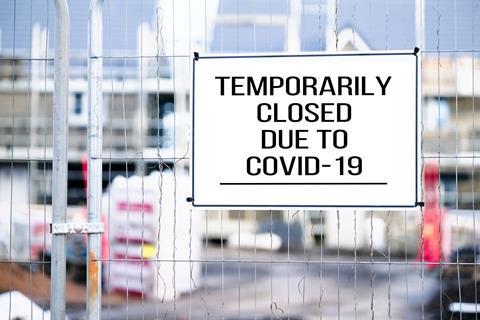 The losses, which would amount to 7% of the Dublin-based contractor's 800 UK employees, would mainly come from staff who have been furloughed.
The firm, which is building the 42-storey Mercian tower in Birmingham, said the covid-19 crisis had hit its pipeline of work, taking its toll on anticipated revenue for this year and next.
A spokesperson said: "This, coupled with the uncertainty around 2021, means taking action to 'right-size' the UK operation to secure the future of the business."
Sisk chief operating officer for UK construction and civil engineering Paul Brown said: "Although we are having to make these redundancies to safeguard the business going forward, we are confident that we can achieve our targets for 2021 and beyond."
Sisk currently employs around 1,700 people across Ireland, the UK and Europe.
The firm is the latest in a string to announce staff cut over the past few weeks, with Travis Perkins announcing 2,500 redundancies yesterday morning and Multiplex beginning talks to shed up to 20% of its staff.