Building understands up to 20% of employees at risk
Multiplex is the latest firm in a growing list to start taking the axe to its workforce as the fallout from the covid-19 pandemic worsens.
The 22 Bishopsgate builder, which became the first major contractor to shut its sites in the wake of the coronavirus lockdown, said it had begun consultations with employees about redundancies.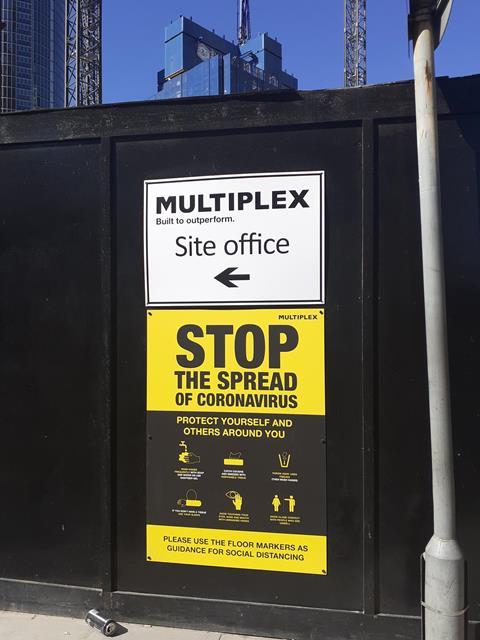 The firm declined to comment on suggestions that up to 20% of its 960 staff were at risk – meaning just under 200 jobs are under threat.
In a statement, the firm said: "The impacts of covid-19 have necessitated a review of our business operations and resourcing. Regrettably, this will mean a reduction of staff and we have commenced a consultation process with employees."
Last week the firm revealed it had carried out a rejig of its senior team with the firm confirming that commercial director Paul Maguire has left.
In April, the firm, which is behind a string of towers in London, including the One Nine Elms scheme, said it has furloughed 200 staff, just over 20% of its employees, for that month.
The remaining staff had agreed a 20% salary cut across the board.
Last week, the Office for National Statistics said construction output in April, the latest month with available figures, collapsed 40% – the largest monthly fall since records began in 1997.
It said private commercial work, which Multiplex specialises in, had dropped close to 40% during the month.
A growing list of firms have begun laying off staff because of the pandemic.
Wates, M&E contractor T Clarke and brickmakers Ibstock and Forterra have already said they are axing close to 1,000 jobs between them.
Last week, Atkins said it was laying off 280 people because of worries over the slowdown in airports work while Osborne said it was cutting 75 jobs because of the crisis.
This morning, Travis Perkins said it was laying off 2,500 staff – around 9% of its workforce – and closing 165 branches.