Win follows the firm's previous contract with council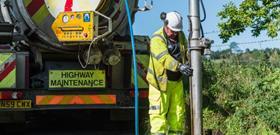 North Somerset Council has handed Skanska a £50m contract to maintain and improve the area's roads.
The highways services contract will run for five years and started at the beginning of the month.
Skanska held the council's previous contract, which finished at the end of March.
The new contract covers carriageway and footway surfacing and maintenance, as well as highway improvement projects.
Skanska will also undertake verge, drainage and temporary traffic maintenance. Road marking, emergency response and winter maintenance are also covered within the contract.
Last month the firm was chosen to carry out Norway's largest ever road contract.
The firm is preferred bidder for the job, which involves building a new road between Loten and Elverum, starting about 100km north of the capital Oslo. It is the first PPP project to be undertaken in the country for more than 10 years and is worth more than £500m.