Skanska UK has reported a 23% rise in its order book in 2012, although revenue fell 5% to £1.16bn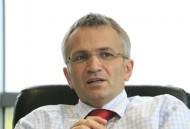 Announcing its results for the year to 31 December 2012, the contractor said revenue was £1.16bn, down 4.5% on £1.22bn the previous year.
Operating profit rose 4.2% per to £42.1m from £40.4m, with operating margins up from 3.3% 3.6%.
The firm said its orders rose 23% from £878m to £1.08bn, while the order backlog was down 5% from £1.89bn to £1.8bn.
The firm said 2012 had ended on a high note, after the firm won more than £1bn of new work in December, with £433m of the work booked for 2012, and £630m booked in the following year.
Mike Putnam, Skanska UK president and chief executive, said the results showed the contractor's "drive to maintain a consistent performance, despite the economic backdrop".
He said: "This is evidence of the robust focus we maintain on managing our operations and risks across Skanska UK. Revenue for the year was in line with our expectations, and I am pleased that we have delivered an increase in operating margin to 3.6 per cent.
"I am particularly delighted to see the significant increase in our order backlog towards the end of last year, despite the current recession in the construction market and the limited number of public-sector projects.
"We will, however, continue to be discerning about the choice of future projects and investments we take on, always focusing on meeting the expectations of our clients and shareholders."