Firm spent 14 months trying to find a buyer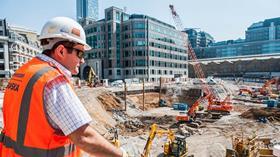 Skanska has pulled the plug on its plan to sell its Cementation piling arm after admitting defeat in a 14-month search to find a buyer who was prepared to pay the asking price.
The firm had been hoping to get north of £50m for a business that last year had revenues of £62m and posted a pre-tax profit of £12.5m.
It is understood Skanska's bosses in the UK had slapped a £55m pricetag on the 350-strong business.
Skanska put Cementation, which has been at the firm since 2000 when Skanska bought Kvaerner Construction, up for sale last May.
Last summer UK chief executive Greg Craig said it had decided to sell up because the churn of buying and replacing plant and equipment meant the business was eating capital and selling it would free up money to plough into other areas. He added he hoped to wrap up a sale by the end of last year.
But one source told Building the sale had been badly handled. "They've seen a few key people leave so what has it achieved? It just created a lot of uncertainty. I don't know whose idea it was to sell but the cash from the sale was supposedly going to go into development."
In the spring, a number of senior staff, including London project director Shane Baker, left to join rival McGee.
London concrete frames specialist Morrisroe was tipped to buy Cementation but earlier this year Building revealed the firm had pulled out with its offer "millions" short of what Skanska valued the business at.
One firm who ran the rule over Cementation said: "It is a good business and is probably worth £50m-£60m – but the problem is no one will pay that."
The U-turn on the sale was first publicly announced by Cementation's engineering director Jon Morris on his LinkedIn account.
In his post, Morris said the re-think was "great news" and added: "Really pleased we have a clear position and that we can focus on delivering technical excellence."
Earlier this month, Skanska said a restructure at its UK business was beginning to pay off with pre-tax profit jumping from £13.5m to £44m in the year to December 2018. Turnover for the year was up 7% to £1.9bn.