90% of companies reported material price rises
Small builders are face rising costs because of supply chain disruptions and rising product demand as Brexit looms, according to the Federation of Master Builders.
The latest State of Trade survey data from the FMB, found that 90% of small and medium-sized construction firms had reported rising materials costs - up from 78% in the summer.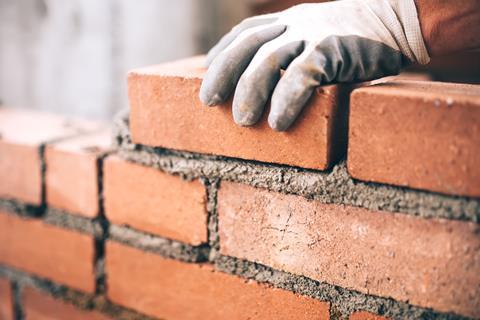 The survey, which covered activity in September and October, found there were also key shortages in timber, tiling, white goods and PVC windows and doors, despite firms largely reporting a drop off in workloads.
Only 39% of respondents reported a rise in workloads, down from 47% in quarter two.
Brian Berry, chief executive of the FMB, said: "Builders are facing significant material shortages and growing waiting times for the products they need.
"With the end of the Brexit transition period only weeks away, builders need confidence that they will not face delays at the ports and price hikes going into 2021. With 87% of builders forecasting material price hikes, recovery risks grinding to a halt if these issues are not resolved."
While overall employment figures edged into positive territory for the first time since the last quarter of 2019, 29% of builders said they had struggled to hire bricklayers, while one in four struggled to find carpenters.
Both these trades have historically had a high-EU migrant worker rate.