Applications close in December
HS2 and Innovate UK have launched a scheme to help drive innovative ideas on the £100bn project.
The Innovate at HS2 2020: small business research initiative is open to small and medium-sized firms who will receive support to put together research and development plans that will benefit the design and build of the high-speed line.
The aim is "to do more with less and create fewer emissions and noise". The intention is to "build a legacy of knowledge, expertise and new commercial opportunities for the UK".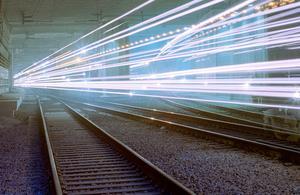 The scheme aims to find ways of advancing the digitalisation and automation of construction, improve efficiency and integrate and digitise the many interfaces of the project. Other innovations might include recruitment, cost management and control.
With the R&D phase beginning in March 2021, each of the 10 selected firms will have three months to demonstrate the desirability and test the feasibility of their solution. They will be expected to ensure that their innovation has a viable business case.
Further details of the competition are available online. Applications close on 16 December.