Department for Energy and Climate Change consulting on plans to axe subsidies on solar farms up to 5MW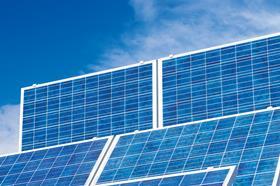 New and existing small-scale solar farms could lose their subsidies under plans published by the government today.
The Department for Energy and Climate Change (DECC) is consulting on plans to scrap support from the Renewables Obligation (RO) for new solar farms which generate electricity up to 5MW, and on additional capacity at existing farms below 5MW.
The closure of RO for solar farms would start from the beginning of April 2016.
Unlike wind farm subsidies, there will be no grace period for solar projects in England and Wales that are accredited under the RO scheme on or after the start date of the consultation, 22 July 2015.
The department claims the move is necessary to "avoid potential overcompensation" as developers rush to build solar projects before the scheme is closed.
DECC's plan to close RO for solar projects comes as a reaction to an over-allocation of renewable energy subsidies, which has put the department on course for a £1.5bn overspend on its Levy Control Framework budget.
The LCF governs expenditure on policies to support renewable and low carbon electricity generation.
Energy secretary Amber Rudd said: "As costs continue to fall it becomes easier for parts of the renewables industry to survive without subsidies.
"We're taking action to protect consumers, whilst protecting existing investment".