Increased red tape will affect smaller firms the most, consultant says
Smaller firms are more likely to suffer from rising costs and longer delivery times caused by greater trade friction following Brexit, Aecom has warned.
Despite the UK construction sector having a broadly domestic focus, the impact of Brexit is likely to become apparent soon the firm said in a market forecast.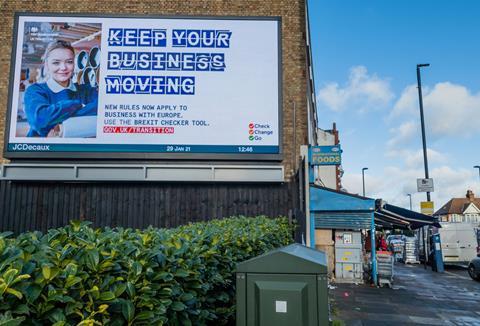 According to the report, just-in-time supply chains, thrown into uncertainty by the UK's break with the EU, will be hit with SMEs being "disproportionately affected".
> Aecom's market forecast report for Building
It said that while larger businesses would be better able to absorb added costs, smaller firms will see the red tape burden become a much larger percentage of their turnover.
Aecom said examples could include construction plant and machinery which have EU links in their supply chains, with non-tariff barriers acting like "sand in the engine" of the industry and impeding firms' efficiency.
The added costs will come on top of inflationary pressure caused by increasingly expensive material imports and labour costs as firms' access to EU workers becomes constrained, the report added.
But it said it expects a slow economic recovery this year underpinned by the vaccine rollout, with increases in new orders and output likely to have an immediate impact on tender prices.
Aecom said tender prices are forecast to increase by 0.8% over the year from the first quarter of 2021 to the first quarter of 2022, while the following 12 months to the first quarter of 2023 are forecast to see a 2.4% increase in tender prices.