Latest RICS data shows impact of poor weather in January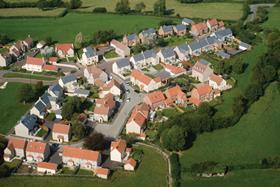 The number of new house buyers was impacted by the poor weather in January, with the market otherwise remaining stable, according to the latest data from the RICS.
The body's housing market survey for January found that marginally more surveyors reported prices falling in January than in December, with the balance of respondents reporting increases falling from -1% to -4%.
And while sales volumes increased, the bad weather depressed new buyer enquiries and new sales instructions, with enquiries slipping from a balance of 10% more respondents reporting an increase, to a balance of -9%, indicating widespread declines in buyer enquiries. Likewise the balance of surey respondents reporting increasing new instruction fell from +1% to -5%.
Expectations of future house prices remained unchanged, however.
Peter Bolton King, global residential director at RICS, said the rising amount of completed transactions showed confidence returning to the marketplace. He said: "While it is still very early days to talk about a comprehensive market recovery, activity levels are still encouraging and there is some optimism out there that things could continue to improve.
"That said, in many parts of the UK – such as London and the South East – high house prices and the lofty deposits required by many lenders continue to prevent many first time buyers from getting a foot on the ladder, which is preventing any significant movement at the lower end of the market."