But latest NSCC state of trade survey finds sector is finding it increasingly hard to souce skilled labour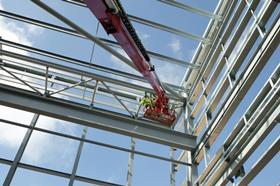 Specialist contractors are benefitting from increased workloads and rising tender prices, but higher demand is putting them under increased pressure, according to the latest quarterly survey of the sector.
The latest National Specialist Contractors' Council (NSCC) state of trade survey found that enquiries in the third quarter of 2014 reached their highest level for more than 15 years. The upsurge in inquiries has translated into a 47% reported increase in orders.
However the NSCC survey shows this market upturn has contributed to shortages of both labour and materials. Nearly half of specialist contractors surveyed said they are finding it more difficult to recruit skilled labour, representing a 10-year high.
Due to these skills shortages, 17% of respondents stated they are unable to bid for work, which in turn fuelled an increase in tender prices. Just 11% of specialist contractors reported a fall in prices last quarter, the lowest figure since 2007.
Specialist contractors also continue to experience late payment, with 24% reporting it is still taking over 60 days to be paid, the highest figure in almost six years.
With a quarter of specialist contractors looking to grow their businesses in the next three months and more than half planning expansion over the next year, training is becoming an increasingly vital issue.
NSCC chief executive Suzannah Nichol MBE said: "Investment in training is crucial if the industry is to meet demand and support growth in the UK economy.
"By facilitating apprenticeships and upskilling the workforce, we can ensure a sustainable future workforce and the industry will be able to maximise the opportunities that an improving market is now presenting."