More specialists being paid within 30 days, according to NSCC state of trade survey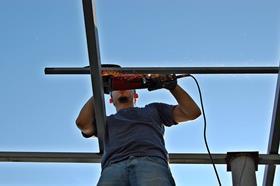 Specialist contractors are being paid more promptly than ever before, according to the National Specialist Contractors' Council's (NSCC) latest state of trade survey.
The survey found 16% of specialist contractors were getting paid in an average of less than 30 days, the highest proportion on record, with this figure overtaking the number who had to wait an average of more than 60 days for payment for the first time, which dropped to 14%.
NSCC chief executive Suzannah Nichol said the reduction in payment times showed the "early effects" of the government's Construction Supply Chain Payment Charter and its own campaign for prompt payment, but said more still needed to be done.
The state of trade survey found 57% of specialist contractors reported an increase in orders in the second quarter of this year, up from 27% last year.
Over half (59%) of specialist contractors expect workloads to increase over the third quarter, while a record high of 72% expect to see an increase over 12 months.
The NSCC warned that the recovery could be impacted by skils shortages, after 19% of respondents said they were unable to bid for work due to skills shortages, above the five-year average of 6%.
More than four fifths (84%) said they they are now working at over 75% capacity, with 43% working over 90% capacity.
Nichol added: "Investing in the skills of our workforce to meet the current demand is essential if we are to sustain the growth we all want."