Scheme will feature more than 300 homes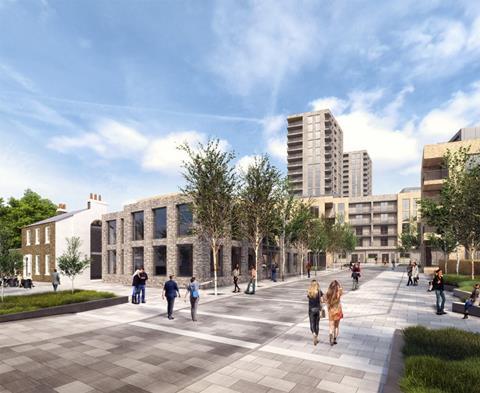 Tottenham Hotspur has won planning permission to redevelop a former goods yard near its new Populous-designed stadium with a mixed-use scheme featuring 316 homes.
The club secured consent from a planning inspector for F3 Architects' plans after it took Haringey council to appeal for non-determination of the proposals.
The scheme earmarked for land next to the railway line to the north of White Hart Lane includes two towers, portrayed as up to 21 storeys in height, and a mix of lower-rise accommodation as well as community, retail, leisure and employment space.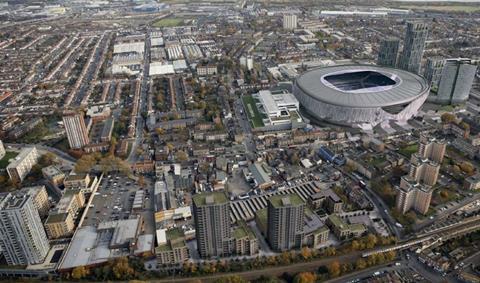 It would also retain the site's existing station master's house, with the locally listed building proposed for conversion into a community café.
Spurs' original application was a so-called "hybrid" and left matters of scale and appearance to be determined subsequently.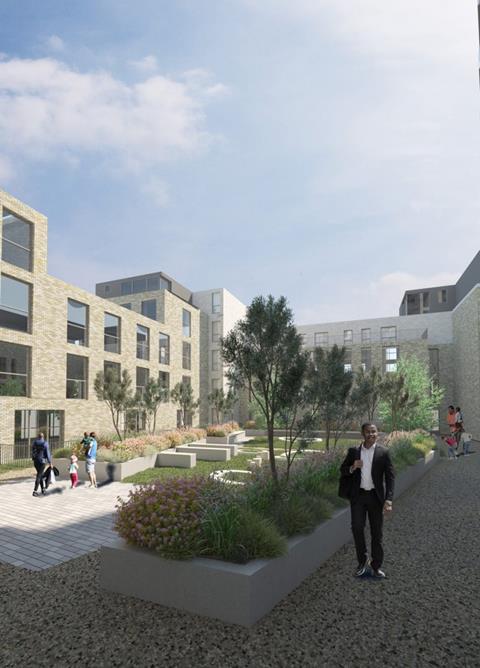 F3, which is based in Camden, said it was "delighted" that the scheme had been approved following a public inquiry in May.
"The scheme will kick-start regeneration in north Tottenham, building on THFC's significant investment in the area, and the legacy generated through creation of the new Tottenham Hotspur stadium," it said.
Planning inspector Robert Mellor said that although Haringey passed a resolution to refuse the scheme after appeal proceedings were begun, the council and the development team had reached agreement on infrastructure provisions and affordable housing levels before the hearing. Spurs offered a minimum of 35%.
Mellor said the scheme – and particularly its two towers – would result in some "less than substantial" harm to the setting and significance of the neighbouring North Tottenham conservation area, which includes the grade II-listed Grange building
But he concluded that there would also be some benefits to the site's White Hart Lane frontage.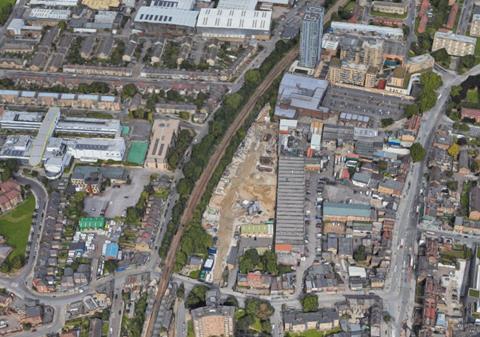 Mellor said that while the harm from the scheme would contravene some of Haringey's development plan policies, "greater weight" should be attached to its compliance with the up-to-date National Planning Policy Framework.
"Benefits here outweigh the less than substantial harm to the significance of the heritage assets," he said.
"The proposal is otherwise in overall accordance with the development plan and the appeal should therefore be allowed and a hybrid planning permission granted subject to conditions."