Work on grade I-listed building will be decided by January planning inquiry
Squire & Partners' proposals to convert the capital's grade I-listed Custom House into a 200-room hotel have been formally rejected by the City of London ahead of a planning inquiry that is due to kick off in January.
Members of the City of London's Planning and Transportation Committee this week voted unanimously to refuse the application, drawn up for Cannon Capital Developments and Globalgem Hotels. Others working on the scheme include QS Gardiner & Theobald, heritage consultant Monatgue Evans and MEP engineer Norman, Disney & Young.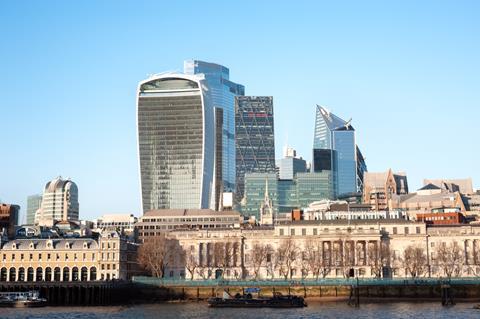 Officers opposed the scheme on the grounds that Squires' proposals did not represent a high-enough standard of design for the large neo-classical building, which has served as a base for HM Revenue & Customs and its predecessor bodies for 200 years.
They voiced particular concerns about the scheme's proposed roof extensions, which they said would not be "sympathetic and contextual" to the character of the early 19th century structure, designed by David Laing and Robert Smirke.
Officers acknowledged that the public museum proposed under the plans would be an asset to the capital but they pointed out it would be located in part of the building separated from the River Thames and Custom House's quayside. Under the proposals, public access to the building's historic barrel-vaulted Long Room would be limited to monthly tours.
Planning officers said neither offer met City aspirations for improved public access to heritage assets. Other concerns included the impact of Squires' plans on strategic views of the capital and harm to the fabric of the Custom House resulting from the repurposing.
Tuesday's decision was welcomed by campaign group Save Britain's Heritage whose executive president Marcus Binney said the clear message from the City was that proposals for the future of the building needed to be more inclusive for the general public.
Squires' proposals will now be determined by a planning inspector following a public inquiry, after Cannon Capital Developments and Globalgem Hotels appealed the City of London's failure to determine its application within statutory time limits. Hearings in the appeal are due to commence in on 25 January.
In addition to Save Britain's Heritage, the Custom House plans drew strong objections from the Georgian Group, London and Middlesex Archaeological Society, the Society for the Protection of Ancient Buildings, and the Ancient Monuments Society.
Government heritage adviser Historic England did not object to the proposals but said the plans would cause a "low level of harm" to the existing structure and left the City of London to determine whether public benefits outweighed the harm.
Construction of the current Custom House began in 1817 and was completed in 1819, with part of the river frontage rebuilt in 1825.