Firm's revenue rises to £24.5m, while profit doubles to £1.7m on back of strong demand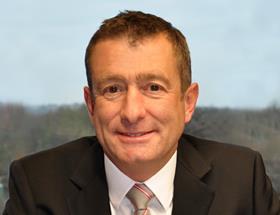 Billington has beaten market expectations by doubling pre-tax profit for the first half of 2015, according to the firm's latest results.
Interim results for the six months to June found that Billington Holdings increased revenue by 15% to £24.5m, up from £21.3m in 2014, while pre-tax profit rose to £1.7m, up from £759,000 the previous year.
The firm, which is based in Barnsley and Bristol, said it was boosted by strong demand in the distribution warehouse sector, including a contract win to provide 5,000 tonnes of structural steel for a new Next warehouse.
Mark Smith, chief executive of Billington, said: ""The group's strong cash position underpins our financial strength and ensures that the company is well placed for further growth.
"Theboard is confident that further progress will be achieved and that the company is well placed to deliver strong full year results, in order to generate the best return for our shareholders"