Specialist posts strong results as steel sector enjoys improved trading conditions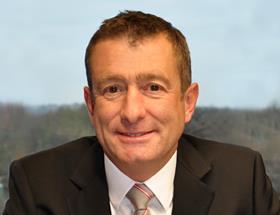 Steel specialist Billington more than doubled its pre-tax profit during 2014, the firm has announced.
In full-year results posted today, the firm said pre-tax profit rose 111% to £1.9m from £0.9m in 2013.
Chief executive Mark Smith (pictured) said: "As market conditions continue to improve, Billington remains well-placed to benefit from the opportunities and growing demand in the sector."
He said all divisions had contributed positively to the results, with steel contractor Billington Structures delivering a "particularly encouraging performance, with its strongest order book in a long time".
Overall cash rose from £2.6m to £3.9m in 2014, leaving the group well positioned for further growth, he said.
Smith added design and installation division Peter Marshall Steel Stairs Limited had during the year become profitable for the first time since Billington bought it from administrators in 2011.
The company announced it will pay a dividend of 3p per share on the back of the results - the first time it has done so since 2010.
In 2013, Billington edged back into profit - the result of a major restructuring exercise - after posting a loss of £455,000 during the preceding year.
Formerly chief operating officer, Smith took over as chief executive on 1 January following the retirement of Steve Fareham.