Trading updates highlight focus on convenience-stores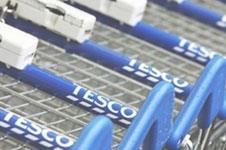 Supermarket giants Tesco and Sainsbury's have both issued trading updates, underscoring challenging economic times and detailing their new-store opening plans.
Tesco's results for the half-year to 26 August confirmed it had reduced its new-space growth-target for the year by 40%.
The firm said group trading profit for the UK was down 12.4% to £1.1bn, with capital expenditure brought down from £2.1bn to £1.6bn, and that it was on track for a full year capital-expenditure reduction to around £3.2bn.
Tesco said the lower level of space growth reflected its "strategic decision to reduce capital investment in the UK going forward and focus more of the remaining investment on smaller formats".
It said that during the half-year it had opened 60 Express stores, bringing the total number it traded from in the UK to nearly 1,500.
It added: "This trend will continue into the second half and beyond, with new space for the year expected to be just less than 1.5m ft2, of which nearly a quarter will be in Express."
Chief executive Philip Clarke said the firm's fundamental change in capital allocation was aimed at improving the performance of its existing stores – of which more than 230 have been refurbished in the first half – and investing in online operations.
Tesco said it had added slightly more than 1m ft2 of floorspace in Asia during the period, nearly half of which was in Thailand, where it opened almost 150 Tesco Lotus Express stores.
It expects to open a further 2.2m ft2 of net new space across Asia in the second half.
Sainsbury's issued no profit details in its second-quarter statement for the 16 weeks to 29 September, but said like-for-like sales were up 1.9% for the quarter and predicted "the challenging economic backdrop to persist".
It said it had added 267,000 ft2 to its estate during the period, opening five supermarkets, 28 convenience stores and two extensions.
Chief executive Justin King said convenience were continuing their strong growth.
"We have opened 49 convenience stores in the half, and are delivering our target of one to two per week," he said.
He added that the supermarket had expanded its estate by 330,000 ft2 in the year to date.