Consultant sells final stake for £900,000 cash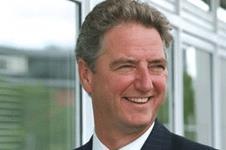 Sweett Group has completed its exit from PFI investments with the sale of its interest in investment vehicle Scottish hub North Territory for £900,000.
The consultant has sold the stake to a joint venture company jointly owned by Sweett and fund manager Equitix.
Equitix will provide substitute financing for existing and future schemes rather than Sweett.
Sweett said in a trading statement that the cash will be used to reduce the firm's debt.
Dean Webster, chief executive of Sweett said: "The Group has now completed its strategic asset disposal programme of its investments in PFI/PPP projects.
"These investments have provided a robust return and enabled the Group to reduce its debt.
"While we have no future funding commitments, we will still remain an adviser in this specialist field"