Sweett Group to provide support on estimating services to Network Rail's Western and Wales program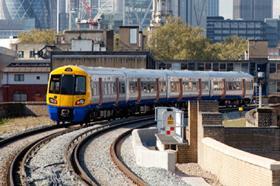 Sweett Group has been appointed to give support to existing estimating services for the Western and Wales region for renewal and enhancement projects by Network Rail.
The Western and Wales region is to benefit from £5bn worth of government funded investment by Network Rail over control periods 5 (2014-19) and 6 (2019-24) of its long-term development plan. This investment is to boost and upgrade the rail network running out of Paddington station in London spreading out to as far as Penzance and Swansea.
Following this work the lines will be able to carry electrified longer trains at an increased service frequency. There will also be new direct connections from the West Country to Heathrow airport and improved connectivity with other modes of transport in line with city masterplans.
Sweett Group earlier this month confirmed it had secured a four-year contract with Network Rail to provide commercial management and estimating services on the £6.5bn Thameslink Programme.
The company is also currently in the process of selling its Asia-Pacific division, which accounts for around 35% of its global revenue, to cut its £9.5m net debt.