Consultant will join Buro Four on Mancheter University's largest ever project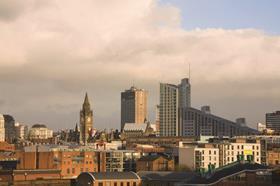 Sweett Group has been appointed cost consultant on a new £200m Engineering Campus for the University of Manchester.
Sweett joins project manager Buro Four on the scheme, which is the largest ever undertaken by the university.
It will feature new build, as well as refurbished accommodation, for four individual schools within the Engineering and Physical Sciences Faculty.
A total of 71,000m2 of university space will be analysed, rationalised and re-designed to create the new development, which will house several thousand students and staff.
Work is expected to start on site in 2015, with completion planned for early 2019.
The University of Manchester plans to invest £1bn over the next ten years to create a single site campus, with the first phase of the £700m plan to be delivered over the next six years.
Derek Pitcher, Sweett Group managing director, said: "This is a fantastic appointment; education is our third largest sector in the UK, with Sweett Group now working for 75% of the UK's leading universities. By securing this role it demonstrates our increasing presence at the forefront of higher education projects."
Rob Sale, senior director in the north for Sweett, said: "We are delighted to be selected to work with the university and their team on this key project. We will be able to utilise our local and national expertise to help deliver a world-class campus to meet the aspirations of the university."