Sweett Group's board emails staff asking for their support in opposing bid by Francis Ives to return as chair of the firm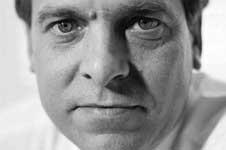 Sweett Group's board has emailed staff to ask if it can rely on their support in opposing a resolution by former chairman Francis Ives to get himself re-appointed at the firm.
Staff were sent an email on Friday inviting them to sign a template proxy voting form opposing Ives' resolution. It is not clear if the email was sent to all Sweett staff or only Sweett staff who are also shareholders.
Ives – who led Sweett for over 19 years – and other shareholders holding a total of 14% of Sweett Group's stock, requested an extraordinary general meeting (EGM) to get Ives re-appointed on 21 March.
Sweett's board hopes to amass enough support today to persuade Ives to withdraw his resolution, according to the email, seen by Building.
Staff are invited to sign and return the form by close of business today. By law Sweett must inform shareholders of the date, time and place of the EGM within 21 days of receiving the application, giving them until Thursday.
Ives told Building he was concerned by Sweett's actions. He said: "I've had emails and phone calls from staff saying how uncomfortable they feel about being asked to vote before the notice. They're worried it could impact on their employment or position."
The email was sent to staff by European managing director Derek Pitcher. It states staff are under no obligation to fill out the proxy as a formal proxy will be sent out with the notice of the EGM.
It adds that Sweett's lawyers have advised them that it is in order for the board to collect proxy votes in advance of the EGM notice being sent out.
Sweett declined to comment on this story but said it is working on finalising its response to the shareholder requisition.