Firm turns attention to Asia as 'main target growth market' after posting improved results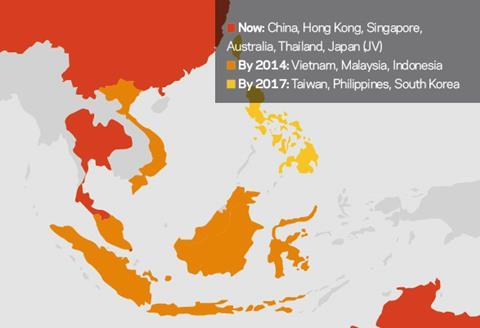 Sweett Group has revealed plans to expand its Asian business by establishing itself in six new territories within five years.
The consultant - which has been expanding in Asia on the back of its 2010 acquisition of China-based cost consultant Widnell - is aiming to grab market share in Vietnam, Malaysia and Indonesia by 2014 and in Taiwan, the Phillipines and South Korea by 2017.The news came as Sweett revealed it had returned to profit in its first half results to 30 September 2012.
The consultant reported pre-tax profit of £1.6m over the period, after posting a £200k pre-tax loss for the same period last year and a £1m pre-tax loss for the full year.
The firm reported revenue of £37.7m for the period, up from £36.1m for the same period last year.
The improved results came as Dean Webster, Sweett chief executive, began a three-month sabbatical. Derek Pitcher, Europe and MEAI managing director, and Kim Berry, Asia-Pacific managing director, are leading the firm in the interim.
Pitcher told Building that Asia was the firm's "main target growth market", despite evidence of a "slowdown in China due to the slowing economy".
The firm's Asia Pacific order book dropped marginally to £50m, down from £51m the previous year.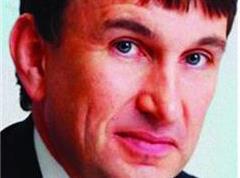 Pitcher said the drop in orders reflected the firm's "cautious" approach to totting up its order book and said "two massive schemes" in Asia would be added to the book shortly.
The consultant is aiming to become "fully operational" in all six Asian target countries - potentially through joint ventures - and may not open offices in each territory.
The firm has already begun to make progress in the Malaysian and Vietnam markets. In Malaysia Sweett has formed a joint venture with cost consultant Perunding C&T Management, while in Vietnam the firm is now registered to trade.
The firm is also aiming to diversify its service offering in existing Asian markets - for instance, by adding project management to its cost management offering in China and Hong Kong.
The firm also announced an alliance with 350-strong Chicago-based consultant Greeby this week, after striking a joint venture with New York-based project manager VVA in May.
Sweett blamed delays to the sale of two PFI asset stakes for its full-year loss, which led to a breach of its banking covenants.
One of the PFI stakes - Inverclyde Schools - has now been sold, generating a £1.2m profit, while the firm is progressing "a better way" ofdisposing of its stake in Dumfries and Galloway schools, Pitcher said.
The firm is currently disposing of its PFI stakes, but "will stay in PFI advisory", Pitcher said.
The firm also said it is now benefiting from £2m of annualised cost savings, attributed to staff reductions at the firm last year.