Report by former Olympic boss calls for independent infrastructure quango to end decades of dithering on major infrastructure decisions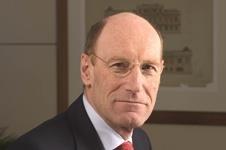 Britain must establish an independent infrastructure quango to end decades of dithering on major infrastructure decisions, a landmark report by Sir John Armitt urged this week.
Armitt, the former chairman of the Olympic Delivery Authority, was commissioned last year by Labour leader Ed Miliband and shadow chancellor Ed Balls to undertake a review of infrastructure planning in the UK.
The report's key recommendation is for an independent commission - appointed by government and opposition parties – to identify the UK's long-term infrastructure needs and monitor the plans developed by future governments to meet them in terms of efficiency and value for money.
The report argues this new approach is needed to cut across party politics and prepare the country for the major challenges ahead, such as population growth and climate change.
Other recommendations include a major assessment of infrastructure to be carried out every 10 years, with parliament to vote on key infrastructure priorities and the government to produce detailed plans on how to fund and deliver these priorities.
Armitt, who wrote the report with the help of an expert group including Labour peer and former transport secretary Andrew Adonis, said Britain needed to thank "Victorian pioneers" for its existing infrastructure and suggested the current generation should learn from them.
He said: "Over the last 40 years UK infrastructure has fallen behind the rest of the world and is increasingly struggling to cope with the demands we make of it.
"An infrastructure fit for the future must now be a national priority alongside education and health.
"London 2012 proved we are capable of planning and delivering complex and innovative infrastructure projects with local and national cross-party support."
Ed Balls said: "For decades successive governments have all too often ducked and delayed the vital decisions we need to make on Britain's long-term infrastructure.
"This excellent report sets out a clear blueprint for how we can better identify, plan and deliver our infrastructure needs…We urge the government to work with us to implement this report as quickly as possible."
But Ralph Smyth, senior transport campaigner for the Campaign to Protect Rural England (CPRE), warned implementing the report could have unintended consequences.
"We need better processes for delivering the infrastructure the country needs," he said. "But in a small, crowded and democratic country it is vital that major decisions are taken following meaningful public engagement, including proper consideration of alternatives.
"Any attempt to impose big schemes will result in a backlash, making it far harder to get the right decisions make. We hope that Sir John Armitt and his colleagues recognise this."
The report's five key recommendations are:
A new independent National Infrastructure Commission to look 25-30 years ahead at the evidence for the UK's future needs across all significant national infrastructure and set clear priorities, for example, nationwide flood prevention or energy supply.
This National Infrastructure Assessment would be carried out every 10 years and include extensive research and consultations with the public, local government, NGOs, regulators and other interested groups or individuals.
A Parliamentary vote on the evidence-based infrastructure priorities would have to take place within six months of their publication, to avoid delays.
Within 12 months of this vote Government Departments would have to form detailed 10 year Sector Plans of how they will deliver and fund work towards these priorities.
Parliament would then vote on these 10 year plans and the permanent National Infrastructure Commission would scrutinise the ability of these plans to meet the 25-30 year national priorities and report to Parliament annually on their delivery.