Turner & Townsend has bolstered its oil and gas team with the acquisition of Norway-based consultant Pearson Lugard A/S.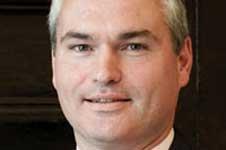 The new entity will be known as Turner & Townsend Pearson Lugard.
Pearson Lugard, a contract management and strategic procurement specialist, was founded in Norway in 1977 with an office in Stavanger.
It works with leading energy companies, including Statoil, Shell, ExxonMobil, ConocoPhillips, and Talisman.
The firm also provides services to renewables and infrastructure projects.
The move follows Turner & Townsend's acquisition of US-based oil and gas specialist Larkspur Associates in February, and the acquisition of 100-strong Hong Kong-based cost consultant H.A. Brechin last month.
Turner & Townsend chief executive Vincent Clancy said: "We've been active in the oil and gas industry for 20 years, and it remains a strong and growing sector for us.
"We offer our clients support and advice throughout the full lifecycle of their projects, with a comprehensive range of programme management and project and contract services.
"Pearson Lugard's pedigree in contract services is an excellent fit with our existing expertise in this sector, and their addition to our team will substantially broaden and enhance our global capability.
"With them at our side we will be able to offer an unbeatable range of services that will make us an even more strategic partner for oil and gas clients and enhance our capability in Norway in our core sectors of natural resources, infrastructure and property."