Turner & Townsend has added seven new directors to its UK operations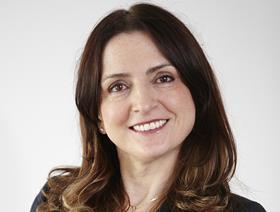 Construction consultant Turner & Townsend has hired seven new directors across its UK business.
These hires are across the firm's programme, project and cost management and delivery operations in Birmingham, Leeds, London and Manchester.
In addition to the appointments, Roxanne Quesnel, has been promoted and now heads up the project management retail team in London
Jon White, UK managing director at T&T, said: "This is crucial in light of the government's plans for greater devolution for English cities. Turner & Townsend is equipping itself with the skills and capacity to play an intrinsic role in shaping the future."
Over the last year T&T has grown its UK workforce by 13%.
T&T's seven directoral hires
Sacira Coric (pictured) – director, infrastructure, London
Michael Briffett – director, property, Leeds
Phil Goode – director, property, London
Donald Milligan – associate director, asset optimisation, London
Ross Phillips – project director, infrastructure, London
Matt Viall – director, property, Birmingham
Andrew Wheeler – director, property, Manchester