But housebuilder says political turmoil sparking customer caution
Housebuilder Taylor Wimpey has said it has maintained strong sales despite "increasing customer caution" due to political and economic turmoil over recent months.
In a trading update this morning, the firm said it was on track to produce expected levels of profit at its December year end, albeit from a larger turnover at a lower margin than previously anticipated.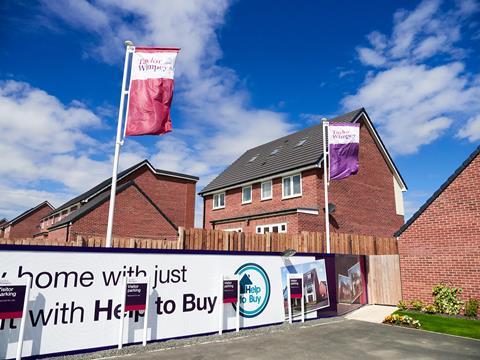 The £4bn-turnover firm said it had increased its order book to 10,433 homes from 9,843 at the same time last year.
Chief executive Pete Redfern said: "Forward indicators for sales have remained at healthy levels albeit we have seen some increasing customer caution, particularly in the higher-priced markets of London and the South East, as a result of the ongoing political and economic uncertainty.
"We are on track to deliver full year 2019 results in line with our expectations, albeit with slightly higher volumes and slightly lower operating margins than we guided at the half year."
It is due to announce its full year results on 26 February next year.