Housebuilder says government's Help to Buy scheme is helping to boost interest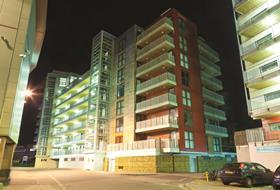 Housebuilder Taylor Wimpey has reported a strong start to the year and hailed the government's Help to Buy scheme as boosting interest in the housing market.
In an update to the City this morning, the housebuilder said that for the period from 1 January to today its sales performance was at the "upper end of our expectations", with an average private net reservation rate of 0.67 sales per outlet per week for the year to date (2012 equivalent period: 0.62), with the increase seen primarily in the last eight weeks.
The firm said it had also seen an increase in customer interest since the start of the year, up 15%, and that since the announcement of the government's Help to Buy scheme there had been a further significant increase.
The firm said: "Housing market sentiment has been boosted by the recent government announcements, which will contribute to the delivery of much needed new homes.
"We have seen strong interest from customers towards the Help to Buy scheme and our marketing efforts have focused on helping customers understand the scheme and the options available to them."
The firm said this interest had led to customers registering their interest in around 300 homes since the scheme was launched on 1 April. "Whilst we are encouraged by the initial signs, the overall success of the scheme remains dependent on lenders providing competitively priced mortgage products," the firm said.
Pete Redfern, Taylor Wimpey chief executive, said: "We have made a strong start to 2013. Against a background of positive sentiment towards the housing market, we have seen an increase in visitor levels and reservations, driven by improved customer confidence and helped in recent weeks by the government's Budget announcements.
"This, together with the quality of our locations and the inherent value in our landbank, is enabling us to drive improvement across all of our key performance measures."