Housebuilding giant says 2021 performance in line with expectation
Taylor Wimpey announced a 47% increase in completions last year but has yet to return to pre-pandemic development levels.
The house building giant, in a trading update this morning, said it completed 14,087 new homes in 2021, up from 9,609 in 2020. But the number was still nearly 2,000 homes down on the 15,719 built in 2019.
The firm said it expects its full-year results, due to be announced on 3 March, to show operating profit of around £820m, in line with expectations.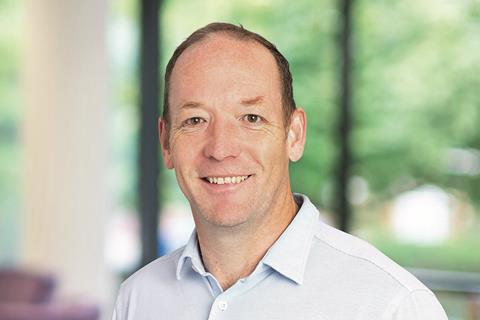 Taylor Wimpey's average selling price on private completions increased 3% to £332,000 year-on-year while its net private reservation rate increased from 0.76 to 0.91 homes per unit.
The firm's 'accelerated land buying' strategy saw it add 29,000 new plots to its short term landbank over 18 months along with 9,000 plots converted from strategic land pipeline.
See also>> Peter Redfern interview: we were right to shut down so we could back safer
Its strategic land pipeline increased from 139,000 plots to 145,000, adding 'sites cross all regions of our business and a healthy balance of large and small sites'
The business ended the year with net cash of £837m up from £719.4m, which it said was ahead of expectations. It said it would return an as yet unspecified amount of excess cash to shareholders.
Outgoing chief executive Pete Redfern said: "The outlook is positive and Taylor Wimpey is particularly well positioned.
"We maintain a sharp focus on delivering sustainable growth, strong profitability, and increased cash returns for shareholders over the long term."
Redfern last month announced that he is standing down after 14 years in the top role. The firm has said it is considering internal and external candidates to replace him.
It added that it had identified all its buildings above and below 18m which needed work to replace cladding. "[We] are in active dialogue with building owners to undertake these, with work underway on many. We believe that the provision we have taken remains a reasonable estimate of these costs. We continue to believe this is an industry wide issue that needs an industry wide solution and will continue to work with Government to try to help resolve these wider issues."