Housebuilder reports increased order book, completitions and selling prices in trading statement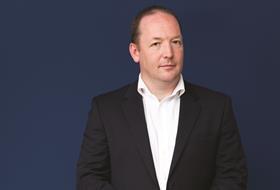 Taylor Wimpey believes political risks for the housing sector ahead of this May's general election are "balanced".
In a trading statement this morning, the housebuilder said the "outlook remains positive", despite uncertainty surrounding housing policy as the main parties face off on the issue ahead of the election.
Taylor Wimpey advised investors its operating margin increased by over 4% in its last financial year to 31 December 2014, up from 13.6% last year, with full results to be announced in March.
In 2014 the firm's order book increased in value by 12% to £1.4bn, representing 6,601 homes, slightly less than the 6,627 homes the previous year.
Over the period completions increased 6% to 12,454, up from 11,696, and average selling prices increased 11% to £234,000, up from £210,000.
Pete Redfern, chief executive, said: "As we enter 2015, we are encouraged by the more balanced market conditions, with a lower rate of price growth, which should create a healthy and more sustainable housing market.
"This is good news for homebuyers and underpins our confidence in developing and growing our business.

"Taylor Wimpey starts the year in an excellent position and whilst the global economic outlook is uncertain, in the UK we have an environment of sensible mortgage regulation and a reduced risk of UK interest rate increases in the near term.
"Overall we believe that the market and political risk for our sector is balanced and will allow Taylor Wimpey to continue to make significant progress towards our medium term targets."