Housebuilder says inflation will moderate in strong full-year results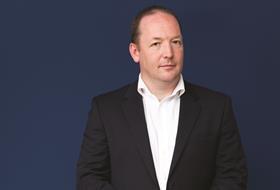 Build cost inflation in the housing market is set to moderate this year, after hitting 5% in 2014, according to housebuilder Taylor Wimpey.
In strong full-year results to December 2014, the housebuilder said labour and materials suppliers were now adjusting to increased demand, which would bring costs under control.
Taylor Wimpey posted a 53% jump in pre-tax profit to £468.8m, up from £306.2m the previous year, while revenue increase 17% to £2.7bn, up from £2.3bn.
The firm complete 12,454 homes, up 6.5% from 11,696, while its total average selling price increased to £213,000,, up from £191,000.
Taylor Wimpey said that despite impending uncertainty around the general election, market risk in housing is "low" due to continuing strong underlying demand.
Chief executive Pete Redfern (pictured) said the firm had also enjoyed a good start to the current trading year: "The beginning of spring selling season has seen trading at the better end of expectations. Customer confidence is high with good levels of employment and an affordable mortgage environment.
"The UK housing market remains healthy and we are very confident in our ability to maximise returns on our investments whilst continuing to invest in the underlying quality of the business."