Housebuilder issues bumper trading statement ahead of full-year results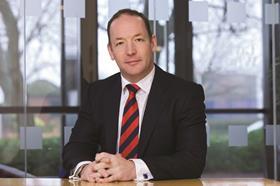 Housebuilder Taylor Wimpey exceeded its management's profit expectations in the second half of the financial year to 31 December 2013, the firm said in a trading statement this morning.
The firm said its full-year operating margin for the year will be over 2% higher than the previous year – when it made a margin of 11.2% - after strong trading in the second half.
Improving demand in the housing market will fuel further increase in profitability this year, Taylor Wimpey said, with management expecting a further 2-3% increase in operating margin.
Taylor Wimpey enjoyed an increase in strategic land bank, home completions, average selling price and order book over the year.
The firm amassed a record strategic landbank of 110,000 plots by the end of the year, after adding an additional 10,000 plots.
The firm's total home completions increased 7% to 11,696, up from 10,886 the previous year, of which 18% were affordable homes, unchanged from 2012.
Taylor Wimpey's order book is up 27% to £1.2bn as at 31 December (representing 6,627 homes), up from £948m (representing 5,996 homes) the previous year.
The firm's average selling price has increased by 6% to £191k (2012: £181k).
The firm provided 2,900 Help to Buy deals to households over the period.
The firm's Spanish housing business made a small profit in the year.
Paul Redfern, chief executive, said: "We saw a meaningful step change in market conditions in 2013, after several years of a declining or flat market.
"In these improving conditions, Taylor Wimpey is benefitting from the discipline that has been instilled over the past five years with a clear focus on margin as the best measure of the quality of our business.
"Focussing on the long term health of the business allows us to take the right decisions today to deliver much needed homes all the way through the housing cycle."
Taylor Wimpey will publish its final results for 2013 on 26 February.