Fallout from Persimmon bonus furore rumbles on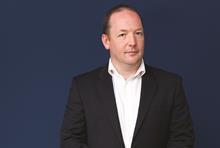 Taylor Wimpey has told investors they can vote on a new remuneration policy for the firm at its AGM next spring.
Housebuilders have come under increasing fire for the pay levels of its senior executives following the Persimmon pay row which saw former chief executive Jeff Fairburn handed a £75m pay packet.
Taylor Wimpey held its 2018 AGM yesterday after Pirc, a group which advises investors, urged shareholders to vote down pay deals for housebuilding bosses.
The advisory firm said shareholders should vote down the firm's remuneration report which saw Taylor Wimpey's chief executive Pete Redfern (pictured) receive £3.1m last year.
In a trading update published ahead of the AGM, the top three housebuilder said it had appointed a non-executive to chair its remuneration committee.
The firm said Gwyn Burr, who also sits on developer Hammerson's board as a non-exec, will start her new role "in good time for the preparation of a new remuneration policy to be submitted to shareholders by way of a binding vote at the 2020 AGM".
Fairburn was forced to step down at the end of last year and the firm's chairman Roger Devlin has since moved to bring in a non-executive director to oversee pay under what he called a plan to "build a new Persimmon with progressive changes". Claire Thomas, group HR director for pharmaceutical firm GlaxoSmithKline, starts at the beginning of August.
Redrow founder Steve Morgan, who left the business last month, said the Persimmon pay row had given the impression that housebuilders were shelling out excessive amounts to their leaders. "It was a stupid thing to have done by Persimmon," he told Building in February. "The ramifications have been enormous."
And Cenkos analyst Kevin Cammack said housebuilders were now being lumped into the same boat as bankers.
"What I find slightly troubling is that 'fat cat' territory was always the prerogative of bankers and financial institutions but now we have housebuilding captured in the same vein," he said. "That cannot in the long term be good for government's favouritism towards the sector."
More than 96% of shareholders yesterday voted in favour of the firm's 2018 remuneration report.
In its trading update, Taylor Wimpey, which last year made a pre-tax profit of £657m on turnover of £4.1bn, said its 2019 margins were likely to hit by higher build costs.
It said inflation is rising faster than expected – with build cost inflation for year expected to be 5% – as uncertainty around Brexit is leading some suppliers to stockpile materials in case of a no-deal Brexit.