London housebuilder hails "very very strong" London housing market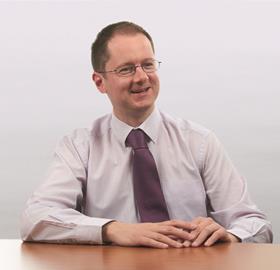 East London housebuilder Telford Homes has said it expects to double in size within the next five years after reporting strong half year results to September 30.
The firm said it made a profit before tax of £7.7m, up 18% of the same period in 2012, adding it had sold all the homes it expected to sell in this financial year, 80% for 2014/15 and 60% in 2015/16.
The company sold 450 homes in the six months to September and said its development pipeline has already increased by 23% over the period. It has achieved greater forward sales without a single sale under the government's Help to Buy initiative.
Chief executive Jon Di-Stefano said: "We think we can double the volume [of sales] in about five years. It'll happen at some point in that period depending on the scale of the schemes we're selling on, and the sites we bring to market. Certainly the market has the potential to support that."
Telford's half year statement said that revenue fell 6% to £74m due to a fall in sale completions, with a greater number of the completions expected in the second half of the year. Despite upping its land-buying activity, Telford moved from a £34m net debt position in March, to having £9.1m of net cash, and zero gearing in September.
Di-Stefano added: "Yes there is a restriction on our size and growth over whether we can buy the land. But there are lots of opportunities, and yes the land market is competitive, but we're bringing in land from private negotiation. Our strong cash position enables us to be dynamic because sellers know we have the money to pay for land."
Di-Stefano said house prices in the capital had increased by 8-10% in the last year, and said 37% of the firm's private sales were to overseas buyers. He said plans by the mayor to ensure homes were marketed to Londoners before being sold overseas would not impact upon the firm's business plan, and similarly that the potential levy of Capital Gains Tax on foreign buyers, which may form part of next week's Autumn Statement, was not a threat to revenues.
David Campbell, group sales and marketing director said demand in London was "very very strong." He said: "In terms of a time to sell homes it's as benign as it could be in terms of mortgage availability and availability of buyers. There is also very strong tenant demand, which has never been higher."