Covid-19 pandemic means just 217 contracts up for grabs until July
Construction contract opportunities have completely dried up because of the coronavirus lockdown.
In BuildUK's daily coronavirus update it was revealed that there are just 217 tender opportunities available until July, according to data firm Builders' Conference.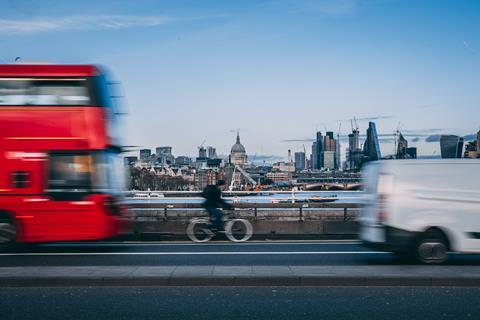 It said: "Although the number of tender opportunities has been steadily decreasing over the last year, companies could still tender for an average of 664 projects a month between April 2019 and March 2020.
"However, in April 2020 there were just 220 projects open for tender, which was 67% below the average and a reduction of 45% compared to March 2020 and 71% compared to April 2019."
But in a positive note for the sector, construction minister Nadhim Zahawi confirmed on last week's industry conference call that the government is looking to accelerate public sector construction projects as part of the coronavirus recovery plan.
The transport department recently issued HS2 Ltd with its notice to proceed on phase 1, while Highways England has confirmed £27.4bn investment in the road network.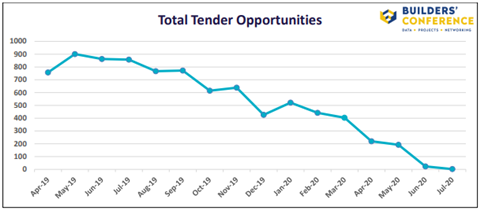 While the number of contracts awarded in April also fell, the value of contracts increased to £9.7bn.
This was 62% higher than the monthly average of £6bn awarded between April 2019 and March 2020 but this included two significant infrastructure contracts with a combined value of £3.7bn.
In total, £4.3bn, or 44% of this, covered just 27 rail and road projects, a further £3.2bn, or a third, was made up of 279 housing projects and the final £2.2bn was spread across 218 other projects.