Consultancy points to rising materials costs and higher wages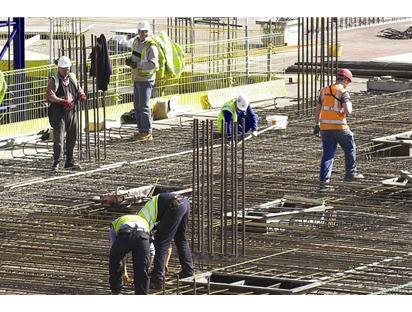 Mace has ramped up its tender pricing forecast for 2018 as rising material costs and higher wages for construction workers outweigh concerns over Brexit and the UK economy.
The firm's consultancy arm has revised upwards its forecast among national tenders from 0.5% to 1.5%, and in London from zero to 1%.
Forecasts for 2019, 2020 and 2021 remain unchanged at 1.5%, 3% and 4% for both national work and peojects in the capital.
Mace said it expects tender prices to rise this year despite concerns around the strength of the UK economy and the effect of Brexit on the construction sector, which it said might have been expected to trigger reductions in tender prices.
In its latest Tender Cost Update, Mace said the industry has suffered three successive quarters of declining output and for many firms, especially those not involved in HS2, "the outlook appears challenging".
It added: "For some subcontractors closely linked to Carillion these conditions are likely to prove too much but for others absorbing rising costs can go on for only so long and we now expect tender prices to rise 1.5% nationally and 1% in London."
Steven Mason, Mace's managing director of its cost consultancy business, said: "A hardening of a market place that has ongoing capacity issues and that is less willing than ever to accept unlimited risk will start to see a small upward shift in tender prices in 2018 as the supply chain is no longer able to continue to absorb the spiralling impact of increasing resource costs."