Britain's biggest retailer makes £804m property writedown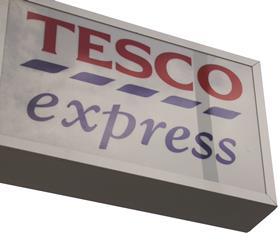 Britain's biggest retailer Tesco has scrapped plans to develop stores on 100 UK sites, forcing it to make a £804m property write-down.
Tesco said the majority of the scrapped developments were planned five to ten years ago when property values were higher and it now no longer expects to get a high enough return on investment from building them out.
Tesco said it had decided not to progress the 100 UK schemes after an in-depth review of its property pipeline.
The property write-down – coupled with a £1.2bn hit on profits from exiting the US market – forced the retailer to report a fall in profit in its full-year results for the first time in 20 years.
The retailer said: ""We have identified more than 100 sites - the majority of which were bought between five and ten years ago, at a higher point in the property cycle - which we no longer plan to develop and have therefore written their values down.
"In addition to a number of other provisions, including for the impairment of schemes which still can deliver an attractive return, but one lower than originally anticipated, this has led to a total one-off UK property write-down of £804m."