BBA chief 'very concerned' by approaching deadline for UK-only testing regime
One of the UK's largest certification bodies has said it has been unable to start planning for sweeping changes to construction product testing because the government has not explained how the new rules will work.
British Board of Agrement (BBA) chief executive Hardy Giesler said the testing sector is still awaiting a government decision on whether products can only be tested in the UK or can be tested abroad under new rules set to come into force on 1 January next year.
The new UK-only certification system, known as the UKCA marking, will replace the Europe-wide CE marking which has been used for more than 30 years to certify products as legal to sell on the UK market.
The changes, which the government has said will enable the UK to "take back control of our own product regulations", are causing increasing concern across the construction industry because of the extent of new testing that will need to be carried out.
A shortage of testing capacity for some products including glass and radiators could mean 150,000 new homes are delayed because materials will be unavailable on the UK market, the Construction Leadership Council (CLC) has warned.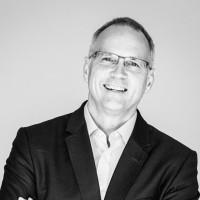 Last month the business department said the industry had had "two years to adapt to these changes and it is important we don't delay implementation any further".
But Giesler told Building that the BBA has not been able to respond to the changes because they have not been finalised.
He said: "If the decision today is that all new tests need to be sourced in the UK, and this new way of working goes live on 1 January next year, we will definitely have an issue, quite a significant issue.
"We are as concerned as the rest of the industry. Products need to be tested. It's not something you can rush.
"There are defined tests – and some of them take months to do. There are some tests we do that take almost a year to complete.
"We are very, very concerned about the timescale. We need an answer very, very soon and – even if we get an answer very soon – it is highly likely we will need some kind of transition period or an extension to the deadline that currently exists."
Part of the problem is that testing facilities are commercial operations which will not invest in expanding capacity unless there is a clear marketplace, according to Construction Product Association chief executive Peter Caplehorn.
But Giesler said the BBA does not have access to that level of market intelligence because testing has in the past been sourced across Europe: "It's difficult to plan for testing when test providers don't know what demand there will be and whether there will be sufficient demand to warrant an investment in the necessary equipment and facilities to test that product."
For certain types of tests which are rarely carried out, there are just a handful of facilities across Europe. Giesler said these centres may not be replicated by commercial entities in the UK and the government would need to allow these tests to be done in other countries. Ordering and calibrating new testing equipment can itself be a lengthy process which can take up to a year, he added.
The Building Safety Bill, which is currently on its way through the House of Lords, is also likely to dramatically increase the need for testing of construction products that could further strain capacity, according to Giesler.
The CLC is due to meet Lee Rowley, the construction minister, in the next few weeks to discuss solutions to the issue.
Andy Mitchell, the group's co-chair, told Building last week that "some things will have to change if we are to not have significant problems at the end of this year".
He added that there "simply isn't enough time to put in place sufficient certification and testing capability in the UK as things stand".
But the meeting, originally requested in November, took the CLC more than two months to secure – and it is understood that an actual date has yet to be set.
Caplehorn, who sits on the CLC's product availability working group, said the government had not initially understood the implications of introducing a new certification system.
He said: "There were a number of misconceptions about how the various mechanisms of all this stuff works and I think possibly not too much knowledge about how much capacity existed on home territory.
"It has taken a long time to put all the pieces together and build the consensus that action needs to be taken. And it's slightly disappointing that it's taken that long because industry has suffered to some degree – but the whole sector will suffer considerably more if we don't get these solutions over the line."
The deadline, after which products without the UKCA mark will be illegal on the UK market, was originally set for 1 January this year but was extended by 12 months last August.
Several contractors have voiced concerns that there will still not be enough time with Mace chief executive Mark Reynolds and Costain boss Alex Vaughan both predicting that the deadline will need to be pushed back again.