The London Assembly's budget and performance committee says the organisation's plans regarding future capital projects should be made public
Transport for London has been told to make its capital project priorities public, as its ongoing financial woes continue to threaten future schemes.
In its response to London mayor Sadiq Khan's draft budget for 2019-2020 the London Assembly's budget and performance committee has said the cash-strapped transport authority should come clean about which projects are on the chopping block.
In its latest set of results, published last May, TfL reported that its operating deficit worsened by 26% to £1bn.
The committee said: "There may be more postponed or cancelled projects in future years, particularly if the revenue position does not go exactly as TfL says it will.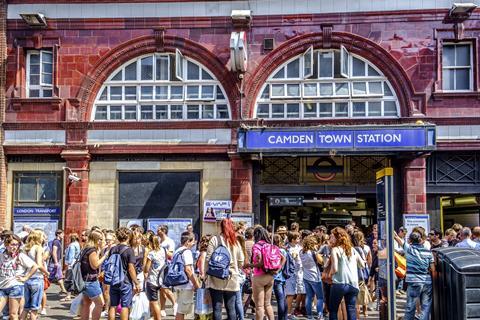 "TfL says that uncertainty means it has to re-prioritise its capital programme. It has colour-coded its capital programme, with projects labelled in descending order of importance from 'critical', to 'central', to 'desirable' or to 'deprioritise'. We think this exercise should be public.
"TfL is cancelling capital projects and Londoners deserve to know which projects might be at risk."
The committee said it had "specific and serious concerns" that TfL's business plan, which it identified critical issues with, signalled a downward trajectory for the organisation, with "services curtailed, and planned modernisation programmes delayed or cancelled".
It also flagged Crossrail as a further barrier to future projects, including Crossrail 2, saying the delay to its launch and budget increases "may have significant ramifications that have not yet started to emerge".
Cancelled or delayed TfL capital projects
| Scheme | Latest position |
| --- | --- |
| Oxford Street Pedestrianisation | Cancelled due to lack of support from Westminster council, and the £43m diverted to Healthy Streets. |
| Bakerloo Line extension | Now referred to as a project that can only happen with government funding |
| Camden Town Station improvement | Cancelled |
| Holborn Station improvement | Pushed back another year to 2023-24 |
| Piccadilly Line signalling upgrade | Procurement stopped. Now referred to as a project that can only happen with government funding |
| Tram extension to Sutton | Postponed. Previous business plan said that TfL would "develop a proposal"; new business plan says the same again |
| Proactive road maintenance | Cancelled for the second year in a row. TfL will only do the minimum road works it has to maintain safety |
| Northern Line extension | Delayed for nine months. TfL says this is not a financial decision in itself, but the mayor has so far been unable to quantify the lost revenue |
| Silvertown tunnel | Delayed by five months. TfL says that the delay is not a financial decision, but due to complications with land surveys and a problem with the Development Consent Order |