Talks on how to pay for line need to start now, committee says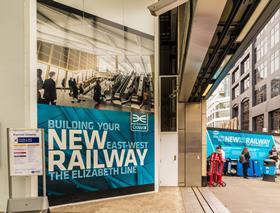 London Assembly members are demanding that talks about how Crossrail 2 is paid for start as soon as possible following the decision to reallocate funds earmarked for the project to the late-running Crossrail scheme.
In its response to the mayor Sadiq Khan's draft budget for 2019-20, the Assembly's budget and performance committee said there needs to be discussions about the feasibility of the scheme, which is planned to connect the South Western Main Line to the West Anglia Main Line, via Victoria and King's Cross St Pancras.
It said: "Discussions between the GLA and government about the viability of Crossrail 2 need to happen with the utmost urgency."
The committee said Khan was planning to divert business rates and levies – paid for by tenants around Crossrail stations – from Crossrail 2 into Crossrail to cover rising costs after it was announced the scheme would cost an extra £2bnlast month.
The committee said this plan raised serious issues for Crossrail 2 as this money was already earmarked for that scheme.
The committee said Khan had acknowledged this and said that it was "something TfL must look at in its conversations with the government".
In its response the budget committee also recommended the mayor require all future agendas, agenda papers and minutes from Crossrail and Crossrail sponsor board meetings be made public.
The committee said: "The mayor should abandon the practice of using private TfL board sessions to discuss Crossrail; where this is required, papers and minutes should be published after meetings."
The recommendations come as Khan finds himself embroiled in an ongoing row over who knew what in the lead up to the August announcement of Crossrail's delay.